Telehealth (online or "Skype" sessions)
Psychotherapy has moved into the modern age! Yes, online therapy can and does work. Online therapy is an effective and easy way to get services while being in the comfort of your home or office. Most of the services I offer through my website are available online through video conferencing.
At first, the online experience can be daunting to some people. There is always the question of whether these services can be effective. Once we get going, you'll notice that we will set the same kind of rhythm as is usually the case in office therapy. In fact, a growing number of people are searching for online therapists to work with. Using online therapy, you will get the same confidential services I offer clients who come to my office for therapy. Rest assured that I am here to answer any questions or concerns you might have about this process.
Whether you're a busy professional, a stay at home mom or dad, or a person who has difficulty with mobility, online therapy could be the right solution for you. Please contact me to discuss your needs or even set up an appointment to have a try at it. Online therapy works!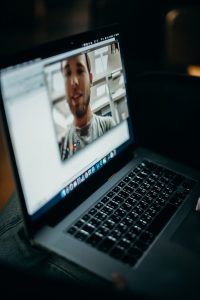 If you're a current patient or if you've already contacted me about video sessions, you can use the following link to connect with me by video. This will allow you to download VSee, a simple and secure app that is made for medical professionals to communicate with patients via telehealth sessions: